Cinegears VR 3D Player Kit
The Cinegears Lucid Pro VR 3D Head Mounted Display (HMD) offers the highest resolution on the market, displaying 2560x1440 and accepting true 4k signals. This is the professional solution for viewing VR footage on-set or in post-production. Connect to any HDMI video source and to any USB power source with the durable built-in wire harness. This HMD features replaceable foam lining around the screen viewing area, and adjustable lens and screen distances to accommodate any user.
Highlights:





-The highest resolution screen (2560 x 1440) with no pixel artifact.




-Accepts UHD and true 4k video signals.




-110° field of view provides a fully immersive experience.




-9-axis gyroscope accurate position information .




-Adjustable screen distance.




-Independent left and right pupil lens distance adjustments for a unique fit.




-Replaceable face cushion with non-porous material.




-High-quality lenses for reduced dispersion.




-High grade plastic housing with ergonomic air flow design to reduce heat from the screen.




-Google compliant and open source platform that supports most VR/180/ 360 video review.
Specifications:




-Resolution: max 2560 x 1440.




-Video Input Compatibility: Accepts up to true 4K signal (4096 x 2160)




-Video Input Connection: HDMI




-Refresh Rate: 75Hz




-Latency: <12ms




-Dimensions: 8"x4"x4"




-Power Source: USB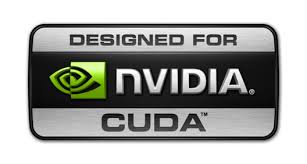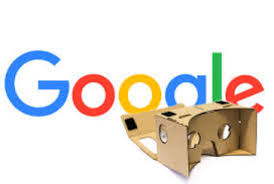 ---
Cinegears 360 VR Player
The Cinegears VR 3D Player outputs true 4K resolution from a high-powered Nvidia Kepler 4+1 Core processor. The player is compatible with all professional codecs, eliminating the need for conversion and compression. The 32GB internal storage is expandable via USB 3.0 and micro SD, compatible with any external USB SSD or HDD. The internal battery provides up to 6 hours of VR video playback, allowing you to view VR footage anywhere without cumbersome chargers or being tethered do a desktop PC.
Highlights:
-True 4K VR playback
-Nvidia Tegra K1 hardware platform, 192 Kepler core GPU
-Hdmi output
-Micro sd and 2 x USB 3.0 ports for external storage devices
-Built in battery for up to 6 hours of video playback
-Built-in Wifi and Bluetooth
-AndroidOS
-Upgradable firmware

Specifications:
-CPU: 2.3 GHz 4+1 A15
-GPU: 192 Kepler Core
-Max Clock Speed: 2.3 Ghz
-Max Memory Size: 8 gigabytes (with 40-bit extension)
-Internal Storage: 32 gigabytes
-Connections: Micro SD, Macro SD, HDMI, S-Data, USB 3.0
-Output Resolution: Up to true 4k (4096 x 2160)
-Latency: <12ms
-Rate: 75 Hz
-Battery Charge: 10 hours
-Wireless: Bluetooth 4.0
-Wifi: 802.11 B/G/N
-Rate: 75 Hz
-Battery Charge: 10 hours
-Wireless: Bluetooth 4.0
-Wifi: 802.11 B/G/N

TEGRA K1 PROCESSOR SPECIFICATIONS
GPU
NVIDIA® Kepler™ Architecture
192 NVIDIA CUDA® Cores
CPU
CPU Cores and Architecture
NVIDIA 4-Plus-1™ Quad-Core ARM Cortex-A15 "r3"
Max Clock Speed
2.3 GHz
Memory
Memory Type
DDR3L and LPDDR3
Max Memory Size
8 GB (with 40-bit address extension)
Display
LCD
3840x2160
HDMI
4K (UltraHD, 4096x2160)
Package
Package Size/Type
23x23 FCBGA
16x16 S-FCCSP
15x15 FC PoP
Process
28 nm
---
ONE OF THE WORLD'S MOST ADVANCED MOBILE PROCESSORS!