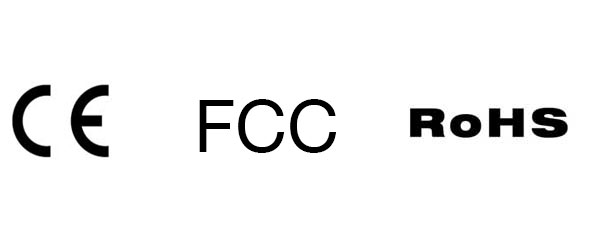 In the Box:
1 x Wireless HDMI Video Transmitter 100M
1 x Wireless HDMI Video Receiver 100M
2 x Standard Antennae
2 x Antenna Rotators
1 x HDMI Cable
1 x mini HDMI cable
2 x 2-Pin Power Cable for 100M System
2 x Hot Shoe Stands for 100M system
Key Features of 100m Transmitters and Receivers:
– 5GHz ISM Band wireless HD video transmission up to 100m (330ft) depending on line of sight
– Uncompromised picture quality with very low latency <30ms
– HDMI input and output
– Supports up to 1080p/60Hz resolution
– Built-in LCD screen displays for device and signal status
– AES-128/256 encryption with air interface HD video data stream
– Support point to point, and point to multi points network topology
– HDMI 1.3 with EDID support
– Time Code Supported
– Manual Channel set-up
– Wide range power voltage input, suitable for most kinds of camera batteries
– Plug & Play- fully hardware design, no software is required
– Standard V-mount, Anton Bauer, or 1/4″ bolt
– Professional standard LEMO power plugs
Wireless HD Video Transmitter
INPUT: HDMI
– 1 External antenna with RPSMA socket

Wireless HD Video Receiver
–OUTPUT: HDMI
– 1 External antenna with RPSMA socket
Product Description:
Avoid the clutter and headache of cables with theCinegears Ghost-Eye 100M Wireless Video Transmission System; one Ghost-Eye Wireless Video Transmitter 100M, and one Ghost-Eye Wireless Video Receiver 100M. With up to 100m of high fidelity, HD video transmission, feel free as you shoot indoors or out, night or day, and Enjoy professional quality video transmission for your project.
The Cinegears Wireless HD/SDI HD Video Transmission system is an affordable and effective solution, requiring no technical skills and virtually no learning curve to operate. We focus on creating technologies that include the most effective, reliable, and affordable solutions. With our simple and elegant design,Cinegears makes sure you're Always in Focus.
Videos:
Cinegears Ghost-Eye Reviews and Operation